Hypotheses:
THEORY OF CULTURE
A. Ya. Flier. Local cultural system: sustainability factors


Discussions:
In SEARCH of the MEANING of HISTORY and CULTURE (A. Ya. Flier's Section)
V. M. Rozin. Conceptualization of G. R. Baltanova Muslim women and culture
N. A. Khrenov. On the history of the formation of the science of culture: Oswald Spengler (to the 100th anniversary of the book «the Decline of Europe»)
M. I. Kozyakova. Synesthesia in the postmodern era: aesthetics déjà'vu


Analytics:
HIGH ART IN a CULTURE of MODERNITY (E. N. Shapinskaya'sSectoin)
E. N. Shapinskaya. Bulgarian culture in Russia: traditions and modernity (interview with Maya Pramatarova)
E. N. Shapinskaya. Digital history: the future of our past
CULTURAL REFLECTIONS
N. A. Khrenov. Culture and play: activation of the gaming instinct in the era of transition from the middle ages to Imperial Russia (end)
V. I. Grachev. Information-rhizomorphic basis of communicative paradigm of modern culture. Three
A. Ya. Flier. Culture and the problem of the noosphere: it is not necessary to make a fairy tale come true

NEW BOOK

A. Ya. Flier. Theory of culture

---
Announcement of the next issue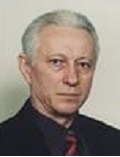 Markov Alexander,
doctor of pedagogy,
doctor of cultural studies, Professor
St. Petersburg humanitarian University
Union University
e-mail: markov_2@mail.ru
POSTMODERN CIVILIZATION: SYMPTOMS OF SPIRITUAL CRISIS.
SOME RESULTS OF THE XIX INTERNATIONAL LIKHACHEV READINGS
Abstract: The article describes the global problems of the European world, which testify to the exhaustion of the project of modernity and the inevitability of the radical transition of the West to a new type of civilizational development. The symptom of the decline of the "classical" European humanism is the exhaustion and devaluation of the semantic core of the basic concepts underlying the image of man and the world. The transformation of European culture into the neoliberal phase of the postmodern, actively rejecting the spiritual and moral values of the previous stages of development, is accompanied by the expansion of the space of "moral anomie", deformation of the functions of social institutions and the change of world-view constants that ensured spiritual integrity and great achievements European culture. In a crisis of European humanism, the spiritual "weakness" of the West can be compensated by Russian civilization, which has vast experience in confronting anti-system projects of the West and the East and has preserved the desire for "eternal" truths and values.

Keywords: culture and civilization, Christian anthropology, moral anomie, postmodern epoch, entropy of humanism, civilization matrices, future scenarios.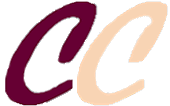 ISSN 2311-3723
Founder:
OOO «Soglasie» publisher
Publisher:
Scientific Association of Culture Researchers
Official registration № ЭЛ № ФС 77 – 56414 от 11.12.2013
The magazine is indexed:

Issued quarterly in electronic form only
Issue produced by:
Editorial Director
A. Flier
Editor in Chief
T. Glazkova
Head of IT Center
A. Lukyanov
Our banner:

Our e-mail:
cultschool@gmail.com
Our Facebook account: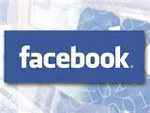 OUR PARTNERS: