Hypotheses:
THEORY OF CULTURAL GENESIS
I. V. Kondakov. Culturogenesis to culturogenesis (from diamond to «cat music»)


Discussions:
IN THE SEARCH FOR THE MEANING OF HISTORY AND CULTURE (A. Ya. Flier's Section)
A. Ya. Flier. The Culture of Evil
N. A. Khrenov. Between America and China: the Concept of the «Other» in the Formation and Transformation of the Civilizational Identity of Russia (continued)
N. A. Khrenov. Culture and Historical Memory (end)


Analytics:
HIGH ART IN THE CULTURE OF MODERNITY (E. N. Shapinskaya'sSectoin)
E. N. Shapinskaya. Subject positions in musical cognitivism: from interpretation to reflection. About the books by J. Bostridge«Schubert's Winter Journey» and J. E. Gardiner «Music in the Heavenly City»
N. Yu. Lukina. Up-to-date and up-to-date. Repeatable and unique. Stupid and eternal
CULTURAL REFLECTIONS
V. M. Rozin. The Psyche of the Deviant Personality in the Mirrors of Family and Culture (following the book «Multiple Minds of Billy Milligan» by Daniel Keyes)
V. I. Grachev. Communication is the connecting substance
M. I. Kozyakova. Screen culture as multiplication of space: Paradoxes of new worlds
REVIEWS, MESSAGES, MATERIALS
E. N. Shapinskaya. Creativity, life, fate: a subjective view of the philosopher. About the book by V. M. Rozin«The World of the artist Roman Faerstein. The life and work of Lyubov and Anna Zimonenko»
---
Announcement of the next issue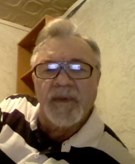 Grachev Vladimir Innokentievich,
Doctor of Cultural Studies, Professor
Leningrad state
University of. A.S. Pushkin
e-mail: vig1947@mail.ru
Energy as a special substance of the Universe and Culture
Abstract. This article is an abridged summary of one of the basic chapters of the new monograph "Substances and paradigms of modern culture", which is being prepared for publication. It presents the author's concept of energy as a special substantial basis of the information and rhizomatic field structure of modern culture.

Keywords: culture, substance, paradigm, energy, entropy, information, field structures, rhizome, communication, space, time, topochron.

[1] See: Grachev V. I. Communication-Values-Culture (experience of information and axiological analysis). Monograph. St. Petersburg: Asterion, 2006. 248 p.; Grachev V. I. Modern art culture: paradigm or discourse?! (comparative and axiological analysis) Monograph. Saint Petersburg: Asterion, 2016. 274 p.
[2] Sokolov A.V. Philosophy of information: professional and worldview textbook. Saint Petersburg: Spbguki, 2010. 268 p.
[3] See: Losev A. F. Philosophy, Mythology. Kultura. M.: Politizdat, 1991. 525 p.
[4] Philosophical encyclopedia Moscow: Sov. Encyclopedia, 1983. 840 p.
[5] See: Descartes R. Soch.: in two volumes. M.: Thought, 1989.
[6] See: Ostwald V. natural Philosophy, St. Petersburg: Library of self-education, 1903.
[7] See: Khramov Yu. A. Physics: Biographical reference book / ed. by A. I. Akhiezer. 2nd ed., ISPR. Moscow: Nauka, 1983, 400 p.
[8] Bely A. Symbolism as a worldview. M.: Republic, 1994. 528 p.
[9] Aristotle. Compositions: in 4 t. M.: Mysl', 1983.
[10] White A. The Decree. Op.
[11] See Shannon K. Works on the theory of information. M.: IL, 1966; Brullien L. Theory of information and science. M.: IL, 1968.
[12] Barantsev R. G. Synergetics in modern natural science. St. Petersburg: Spbgup, 2003.
[13] Ibid.
[14] Einstein A. Physics and reality. Moscow: Nauka, 1965.
[15] R. G. Barantsev Decree. Op.
[16] Ibid.
[17] Eco U. Missing structure. Introduction to semiology, St. Petersburg: Petropolis, 1998, 432 p.
[18] R. G. Barantsev Decree. Op.
[19] Ibid.
[20] Ibid.
[21] Ibid.
[22] Ibid.
[23] Ibid.
[24] Ibid.
[25] Deleuze J., Guattari F. Rhizome. Introduction. Moscow: Minui, 1976.
[26] Pelipenko A. A. Culture as field education // Culture of culture. 2015. № 1.
[27] Ibid.
[28] Ibid.
[29] Ibid.
[30] Ibid.
[31] Ibid.
[32] Ibid.
[33] Ibid.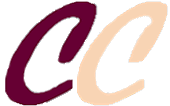 ISSN 2311-3723
Founder:
OOO «Soglasie» publisher
Publisher:
Scientific Association of Culture Researchers
Official registration № ЭЛ № ФС 77 – 56414 от 11.12.2013
The magazine is indexed:

Issued quarterly in electronic form only
Issue produced by:
Editorial Director
A. Flier
Editor in Chief
T. Glazkova
Head of IT Center
A. Lukyanov
Our banner:

Our e-mail:
cultschool@gmail.com
Our Facebook account: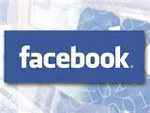 OUR PARTNERS: