Hypotheses:
THEORY OF CULTURE
A. Ya. Flier. Local cultural system: sustainability factors


Discussions:
In SEARCH of the MEANING of HISTORY and CULTURE (A. Ya. Flier's Section)
V. M. Rozin. Conceptualization of G. R. Baltanova Muslim women and culture
N. A. Khrenov. On the history of the formation of the science of culture: Oswald Spengler (to the 100th anniversary of the book «the Decline of Europe»)
M. I. Kozyakova. Synesthesia in the postmodern era: aesthetics déjà'vu


Analytics:
HIGH ART IN a CULTURE of MODERNITY (E. N. Shapinskaya'sSectoin)
E. N. Shapinskaya. Bulgarian culture in Russia: traditions and modernity (interview with Maya Pramatarova)
E. N. Shapinskaya. Digital history: the future of our past
CULTURAL REFLECTIONS
N. A. Khrenov. Culture and play: activation of the gaming instinct in the era of transition from the middle ages to Imperial Russia (end)
V. I. Grachev. Information-rhizomorphic basis of communicative paradigm of modern culture. Three
A. Ya. Flier. Culture and the problem of the noosphere: it is not necessary to make a fairy tale come true

NEW BOOK

A. Ya. Flier. Theory of culture

---
Announcement of the next issue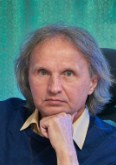 Kovalev Andrey,
independent researcher;
kovandr1803@gmail.com
DIVINE PROPORTION IN SEARCH OF A RENAISSANCE
PART II. ARCHITECTURE AND PAINTING
Abstract. Analyzed graphic source in 1533, clearly saying that in the XVI century in the architecture of Gothic temples, if not used, then looking for the divine proportion. It is hypothesized, supported by examples, that in the Late Medieval in the architecture of triangulation used isosceles triangle with an angle of 36 degrees at the top as an additional to equilateral. It is shown that Leonardo da Vinci used the angle of 36 degrees rather than the divine proportion in his works. The synthesis of hermetic teachings and the search for The Renaissance in Michelangelo's fresco "the Creation of Adam", where the artist used the divine proportion, is considered.
Keyword. Golden section, Renaissance, triangulation, Gothic architecture, da Vinci painting, Vitruvian man, "Creation of Adam" by Michelangelo.

[1] Shchetnikov A. I. Luca Pacioli and his treatise "on the divine proportion", Appendix to the reprint edition of 1509 Math. mod., 2007, issue 1 (41). P. 36.
[2] Pacioli Luca. The divine proportion. Reprint ed. 1509. With the application of translation A. I. Schetnikova. Moscow: Russian avant-garde Foundation, 2007.
[3] Shchetnikov and I. Decree. Op.
[4] Voloshinov A. V. Mathematics and art. M.: Education, 2000. P. 238.
[5] Apian Petrus. Instrument Buch, Ingolstadt, 1533. Claim 3. URL: http://www.fq.math.ca/Scanned/34-4/letter2.pdf.
[6] Kovalev A. N. Gnostic studies, 2017. URL: http://kovalevandrey.ihostfull.com/Books/Book_3.html.
[7] Starnden D. Hermeticism. Its origin and basic teachings (the secret philosophy of the Egyptians). - Yeah.: Publishing House. Voronet, 1914. URL: http://psylib.org.ua/books/stran01/index.htm
[8] b Fishermen.And. Architectural mathematics of ancient architects // the Soviet archeology. 1957. No. 1. P. 83-112.
[9] Shevelev I. Sh. The Principle of proportion. M.: Stroyizdat, 1986. 200 p.
[10] Chernov A. Chronicles of primordial time. SPb.: Vita Nova, 2006. 480 p.
[11] Shchetnikov A. I. Decree. Op. 38.
[12] Vitruvius Pollio Marcus. Ten books about architecture. M.: editorial URSS, 2003.
[13] Durer A. Diaries, letters, treatises, L.-Yes.: Art, 1957. Vol. 2. 254 p.
[14] Casing A. Neue Lehre von den Proportionen de menschlichen Körpers. Leipzig: Rudolph Weigel, 1854. URL: http://books.google.am/books?id=k8g6AAAAcAAJ&pg=PA282&redir_esc=y#v=onepage&q&f=false
[15] Voloshinov A. V. Decree. Cit. P. 238; Chernov I. Decree. Op.; Kovalev F. V. Golden section in painting / F. V. Kovalev. Kiev, "Vyshcha SHKOLA", 1989. P. 147.
[16] Arundel MS 263, f. 11r. URL: http://www.bl.uk/manuscripts/Viewer.aspx?ref=arundel_ms_263_f001r
[17] Voloshinov A. Decree. Op.
[18] Arundel MS 263, f. 219r. URL: http://www.bl.uk/manuscripts/Viewer.aspx?ref=arundel_ms_263_f001r
[19] Voloshinov A. Decree. Op. S. 239.
[20] On the basis of the available approximate drawings of the chapel, it is impossible to draw an unambiguous conclusion about the height / base ratio of the isosceles triangle used (3/2 or 37/24). Using the latter option would clearly indicate the choice of angle at the apex of 360.
[21] Pacioli Luca. Op. shirker.
[22] In this fragment, the vertical middle line is built in the center of the table, which is located slightly to the right of the center of the painting (wall).
[23] Meshberger, Frank Lynn. Michelangelo's interpretation of Adam's creation based on neuroanatomy / JAMA. October 10, 1990. Vol. 264 (14), P. 1837-1841.
[24] Hertz-Fischler R., quarterly Fibonacci, letter to the editor, V. 24, No. 4, 1986. P. 382. URL: http://www.fq.math.ca/Scanned/34-4/letter2.pdf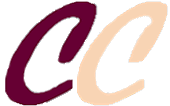 ISSN 2311-3723
Founder:
OOO «Soglasie» publisher
Publisher:
Scientific Association of Culture Researchers
Official registration № ЭЛ № ФС 77 – 56414 от 11.12.2013
The magazine is indexed:

Issued quarterly in electronic form only
Issue produced by:
Editorial Director
A. Flier
Editor in Chief
T. Glazkova
Head of IT Center
A. Lukyanov
Our banner:

Our e-mail:
cultschool@gmail.com
Our Facebook account: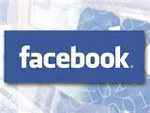 OUR PARTNERS: