Hypotheses:
THEORY OF CULTURE
V. I. Grachev. About dissonances and consonances in the relationship between modern culture and art
Discussions:
In SEARCH of the MEANING of HISTORY and CULTURE (A. Ya. Flier's Section)
A. Ya. Flier. Cultural variability and progress
N. A. Khrenov. On the way to «Posthuman»: anthropological, mythological and artistic potential of the puppet (continuation)
V. M. Rozin. Unusual Anton Pavlovich Chekhov (the artist's life and work in the optics of everyday culture)
Analytics:
HIGH ART IN a CULTURE of MODERNITY (E. N. Shapinskaya's Sectoin)
E. N. Sapinskaya. Subcultures in the digital world: anachronism or the basis for creating virtual communities?
M. I. Kozyakova. Museum in the history of culture: postmodern discourse
CULTURAL REFLECTIONS
N. A. Khrenov. Culture of the twentieth century: theatrical experiments in the era of escalating mass communication (continuation)
M. A. Poletaeva. Social practice of attitude to foreign culture
REPUBLICATION
A. Ya. Flier. Cultural history as a change dominant identity types (beginning)
---
Announcement of the next issue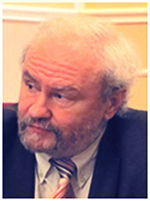 Flier Andrey Yakovlevich,
Doctor of Philosophy, Professor,
Chief Researcher
Lykhachev Russian Research Institute
for Cultural and Natural Heritage,
Professor of Moscow State linguistic University
e-mail: andrey.flier@yandex.ru
CULTURE OF A CULTURED PERSON
Abstract. The article deals with the features of a high cultural level of consciousness and behavior, the bearer of which is called a "cultural person". The distinctive features of such a cultured person, the sources of his high culture, life situations in which such a cultural level is most productive are systematized. The General conclusion is that high culture is transmitted from one medium to another, and there is no other way to get it.
Keyword. Culture, cultured person, signs of high culture, sources of high culture, areas of application of high culture.

[1] Dolnik V. R. Naughty child of the biosphere. Conversations about human behavior in the company of birds, animals and children. M.: Petroglyph, 2009. 352 p.
[2] See, for example: Milyukov P. N. Intelligentsia and historical tradition / / Intelligentsia in Russia // Intelligentsia in Russia. Collected papers. SPb.: Earth Publishing, 1910. P. 294-381; Modern intelligentsia: the problems of social identification: collection of scientific works: in 3 vol. of Ulan-Ude: Publishing house of the Buryat state University, 2012. Vol.1. 260 p., Vol. 2. 296 p., Vol. 3. 302 p.; Filatova A. A. Concept intelligentsia in the semantic space of modern Russian culture // Logos. 2005. No. 6. P. 206-217, etc.
[3] Flier A. Ya. Culturology as education: formation of cultural competence of the person // Flier A. Ya. Culturology for culturologists: the manual for undergraduates, graduate students and applicants. 2nd ed., additional and revised Training manual. M.: Consent, 2010. P. 92-122.
[4] Flier A. Ya. Culturology in education and its possibilities for socialization and inculturation of personality // On the way to the cultural paradigm of modern education / redkol.: A. Ya. Flier [et al.]. SPb.: Spbgup, 2011. (Scientific notes. Vol. 1). P. 179-193.
[5] Tinbergen, Nikolas. Social Behavior in Animals. London: Methuen, 1953 (Tinbergen N. Social behavior of animals. Moscow: Mir, 1993. 192 p.).
[6] Dolnik V. R. Decree. Op.
[7] See, for example: Baev P. A. Church and Minister of worship in the media discourse of the Russian society // Sociological studies. 2011. No. 2. P. 118-127.
[8] See: Gurevich PS Psychology of elite education // Knowledge. Understanding. Skill. 2005. No. 4. P. 128-138.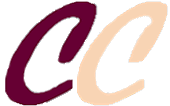 ISSN 2311-3723
Founder:
OOO «Soglasie» publisher
Publisher:
Scientific Association of Culture Researchers
Official registration № ЭЛ № ФС 77 – 56414 от 11.12.2013
The magazine is indexed:

Issued quarterly in electronic form only
Issue produced by:
Editorial Director
A. Flier
Editor in Chief
T. Glazkova
Head of IT Center
A. Lukyanov
Our banner:

Our e-mail:
cultschool@gmail.com
Our Facebook account: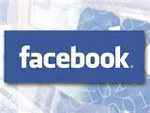 OUR PARTNERS: