Hypotheses:
THEORY OF CULTURAL GENESIS
I. V. Kondakov. Culturogenesis to culturogenesis (from diamond to «cat music»)


Discussions:
IN THE SEARCH FOR THE MEANING OF HISTORY AND CULTURE (A. Ya. Flier's Section)
A. Ya. Flier. The Culture of Evil
N. A. Khrenov. Between America and China: the Concept of the «Other» in the Formation and Transformation of the Civilizational Identity of Russia (continued)
N. A. Khrenov. Culture and Historical Memory (end)


Analytics:
HIGH ART IN THE CULTURE OF MODERNITY (E. N. Shapinskaya'sSectoin)
E. N. Shapinskaya. Subject positions in musical cognitivism: from interpretation to reflection. About the books by J. Bostridge«Schubert's Winter Journey» and J. E. Gardiner «Music in the Heavenly City»
N. Yu. Lukina. Up-to-date and up-to-date. Repeatable and unique. Stupid and eternal
CULTURAL REFLECTIONS
V. M. Rozin. The Psyche of the Deviant Personality in the Mirrors of Family and Culture (following the book «Multiple Minds of Billy Milligan» by Daniel Keyes)
V. I. Grachev. Communication is the connecting substance
M. I. Kozyakova. Screen culture as multiplication of space: Paradoxes of new worlds
REVIEWS, MESSAGES, MATERIALS
E. N. Shapinskaya. Creativity, life, fate: a subjective view of the philosopher. About the book by V. M. Rozin«The World of the artist Roman Faerstein. The life and work of Lyubov and Anna Zimonenko»
---
Announcement of the next issue

Hypotheses:
COMMUNICATION AS A MECHANISM OF CULTURE
V.M. Rozin. The Foundations of Communication Theory

Discussions:
WHERE ARE THE LIMITS OF CULTURAL STUDIES? A RETURN TO OLD DISPUTES
A.Y. Flier. Limiting the Unlimited (Introduction to the Discussion)
V.M. Rozin. The Features of Cultural Studies Discourse
N.A. Khrenov. The Interaction Between Art Studies and Cultural Studies: Methodological and Historical Aspects (Part 1)
A.Y. Flier. Cultural Studies as a Research Paradigm

IN SEARCH OF THE MEANING OF HISTORY AND CULTURE (A.Y.Flier's Section)
A.A. Pelipenko. Episteme of Complexity and its Manifestation in Culture
V.A. Kutz. Protective Functions of Culture
A.Y. Flier. Human and Culture: Factors of Congruence

Analytics:
HIGH ART IN CONTEMPORARY CULTURE (E.N. Shapinskaya's Section)
To 175th anniversary of Peter Tchaikovsky
E.N. Shapinskaya. "Eugene Onegin" from the point of view of the Other: British Interpretation in Film and Opera Production
D.Y. Gustyakova. Modern European Staging of Russian Operas as a Model of Interaction between Classic and Popular Cultures
Claudia Hentsler, an Austrian photo artist: on art, problems of contemporary culture and the meaning of artist's work. Interview with Ekaterina Shapinskaya

METAMORPHOSIS OF THE WORLDVIEW IN CULTURE
N.A. Khrenov. Myth and Culture in the XX Century: Filmmaking of Myths (Part 2)
I.A. Urmina. Inheritance of Culture in an Organization
V.M. Rozin. "The End of the World" in Scientific and Humanitarian Understanding

Information:
New Books:
Griber Y.A. Architectural Painting and Kazimir Malevich. Monograph. Moscow: Ltd. Soglasie Publishing House, 2014. 160 p.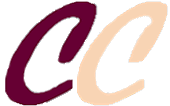 ISSN 2311-3723
Founder:
OOO «Soglasie» publisher
Publisher:
Scientific Association of Culture Researchers
Official registration № ЭЛ № ФС 77 – 56414 от 11.12.2013
The magazine is indexed:

Issued quarterly in electronic form only
Issue produced by:
Editorial Director
A. Flier
Editor in Chief
T. Glazkova
Head of IT Center
A. Lukyanov
Our banner:

Our e-mail:
cultschool@gmail.com
Our Facebook account: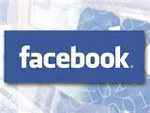 OUR PARTNERS: