Hypotheses:
THEORY OF CULTURE
V. I. Grachev. About dissonances and consonances in the relationship between modern culture and art
Discussions:
In SEARCH of the MEANING of HISTORY and CULTURE (A. Ya. Flier's Section)
A. Ya. Flier. Cultural variability and progress
N. A. Khrenov. On the way to «Posthuman»: anthropological, mythological and artistic potential of the puppet (continuation)
V. M. Rozin. Unusual Anton Pavlovich Chekhov (the artist's life and work in the optics of everyday culture)
Analytics:
HIGH ART IN a CULTURE of MODERNITY (E. N. Shapinskaya's Sectoin)
E. N. Sapinskaya. Subcultures in the digital world: anachronism or the basis for creating virtual communities?
M. I. Kozyakova. Museum in the history of culture: postmodern discourse
CULTURAL REFLECTIONS
N. A. Khrenov. Culture of the twentieth century: theatrical experiments in the era of escalating mass communication (continuation)
M. A. Poletaeva. Social practice of attitude to foreign culture
REPUBLICATION
A. Ya. Flier. Cultural history as a change dominant identity types (beginning)
---
Announcement of the next issue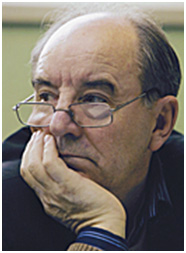 Khrenov Nikolai Andreevich,
Doctor of Philosophy, Professor,
the Gerasimov Russian State
University of Cinematography
e-mail: nihrenov@mail.ru
REVOLUTION AND CULTURE:
DESACRALIZATION OF THE REVOLUTION IN RUSSIAN CINEMA OF THE XX-XXI CENTURIES
(end)
Abstract. The article deals with the process of gradual first cautious demythologization, and then more and more explicit desacralization of the revolutionary events of 1917, which received the most vivid interpretation in the works of Russian cinema. The first steps on this path were made in Soviet times, and already in the post-Soviet desacralization of the revolution has become one of the main themes of cinema.
Keyword. Revolution, demythologization, desacralization, cinema.
[42] Bunin I. Decree. Cit. P. 43.
[43] Ibid. P. 94.
[44] Ibid. P. 94.
[45] Ibid. P. 110.
[46] Ibid. P. 86.
[47] Toporov V. Moscow people of the XVII century (to the topic of the day) / / Philologia slavica. To the 70th anniversary of academician N. I. Tolstoy. M.: Science, 1993. P. 191.
[48] Toporov V. Decree. Op. P. 201.
[49] Sorokin P. Decree. Cit. P. 127.
[50] Ibid. P. 167.
[51] Ibid. P. 167.
[52] Ibid. P. 167.
[53] Ibid. P.142.;
[54] Toynbee A. Civilization before the court of history. M.: Iris Press, 2003. P. 379.
[55] Ibid. P. 381.
[56] Ibid. P. 381.
[57] Buldakov V. Decree. Cit. P. 275.
[58] Ibid. P. 273.
[59] Monuments of the literature of Ancient Russia. The end of XV – the first half of XVI century. Vol. 6. M.: Fiction, 1984. P. 437.
[60] Eisenstein S. Selected works: in 6 vols. Moscow: Art, 1971. P. 226.
[61] Literary Monuments of Ancient Russia. Vol. 6. P. 441.
[62] Kirillov I. The Third Rome. An essay on the historical development of the idea of Russian messianism. M., 1914. P. 27.
[63] Malinin V. The Elder Eleazar monastery filofei and his message. Kiev, 1901. P. 134.
[64] Ibid. P. 425.
[65] Ibid. P. 531.
[66] Ibid. P. 532.
[67] Ibid. P. 533.
[68] Fedotov G. Letters about Russian culture // Fedotov G. Fate and sins of Russia. Selected articles on the philosophy of Russian history and culture. Vol. 2. SPb.: Sofia, 1992. P. 164.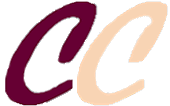 ISSN 2311-3723
Founder:
OOO «Soglasie» publisher
Publisher:
Scientific Association of Culture Researchers
Official registration № ЭЛ № ФС 77 – 56414 от 11.12.2013
The magazine is indexed:

Issued quarterly in electronic form only
Issue produced by:
Editorial Director
A. Flier
Editor in Chief
T. Glazkova
Head of IT Center
A. Lukyanov
Our banner:

Our e-mail:
cultschool@gmail.com
Our Facebook account: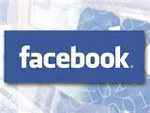 OUR PARTNERS: